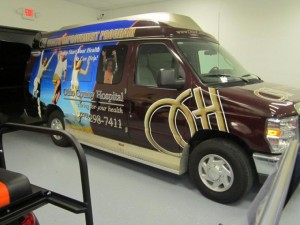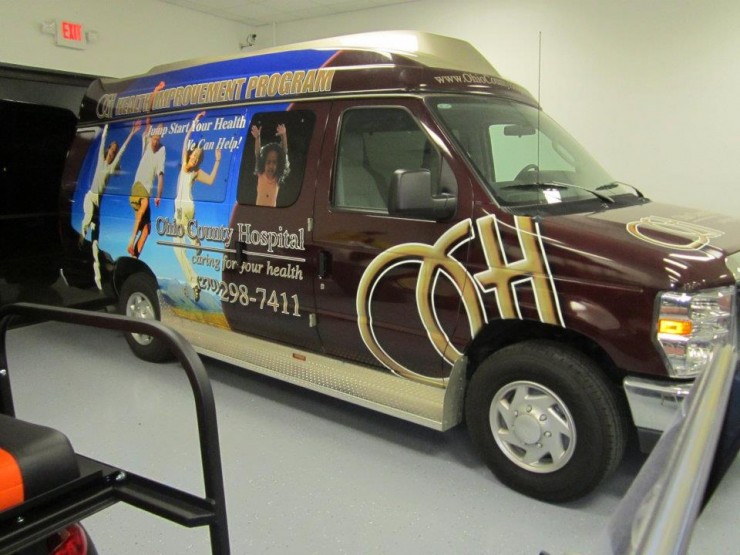 Whether your company vehicle fleet consists of one Toyota Yaris or 20 Dodge Sprinters, every one of them HAS to have your name on it!  How many miles are put on that vehicle every week?  How many thousand of people see those vehicles?  Are those vehicles actually DOING anything, or are they just sitting there looking pretty?  Vehicle graphics are the absolute cheapest form of advertising you can buy.  Cheaper than radio, television, billboards or newspaper.  Less than $3 a day will turn your plain white delivery van into a traffic-stopping showpiece. Call today to get started!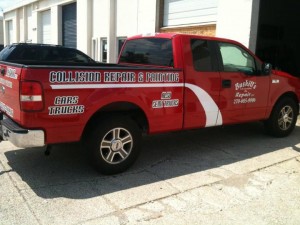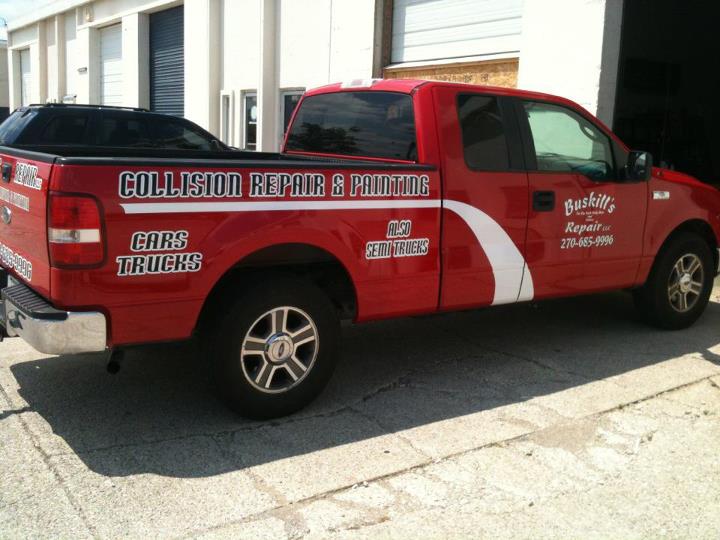 Buskills Repair is a Vehicle Graphic Believer!
Here's an example of some simple vinyl lettering and a stripe. Just two red pickups, but the owner says customers tell him "all the time" that they've seen his trucks.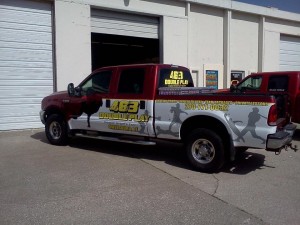 To be truly effective, your vehicle needs to speak FOR you. It needs to say what you do without you saying a word. That's the idea here with the 463 Doubleplay truck. Just a few colors, but artwork tells the tale, and the bright colored lettering certainly grabs attention.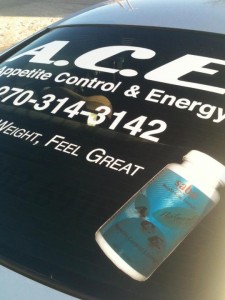 Window Lettering…Simple, Cheap, Effective!
Even if you only put some simple one-color vinyl lettering on your back window, it's an effective selling tool. Think about it…when you're sitting at a stop light, where is the driver behind you going to look, time after time? That's right…your window.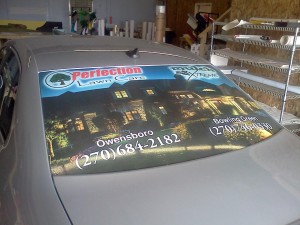 Full-color Advertising for Your Window
The same product that we use on office and building windows works just as well on car windows. A full-color, miniature billboard rolling around town SHOWING your customers what you do.