Banners Big or Small
A small banner for a birthday or a giant banner for a factory, SignPros has you covered!  All our banners are printed on heavy-duty, outdoor-rated banner material with eco-solvent inks.  Design service is generally included at no cost, and we turn your finished banner around within a few days.  No shipping fees, either.  Check us out and you'll see why so many local companies call SignPros when it's time for a sale or event.

No Generic Off-the-Shelf Birthday Banners Here!
Completely custom, full-color banners as small as 2'x4′ for a birthday, homecoming or family function. We love to help make your event special!
Make It Special!
Short-term sales or functions like Vacation Bible School are the perfect use for banners. They hold up for months, and can even be produced with changeable dates so they can be used year after year. Ask us how!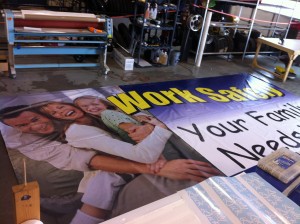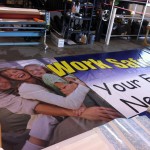 Uses You Might Not Think Of…
Huge banners to hang from the ceiling of factories, banners stretched over a frame to make an oversized real-estate sign, banners mounted on a wall to turn your building into a billboard. Banners are very, very versatile.